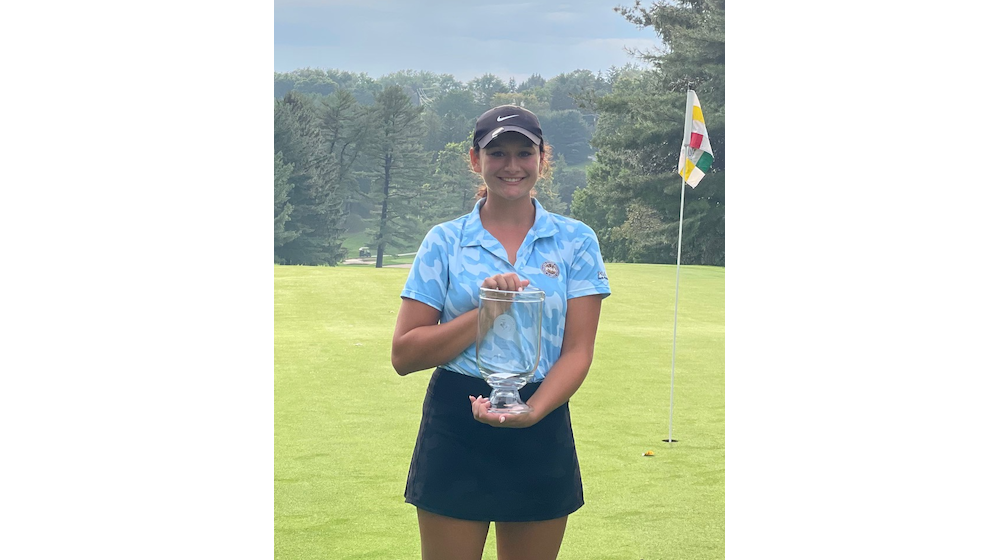 Malosh wins first WPGA title
August 9, 2022
By Mike Dudurich
---
Familiarity played a big role the 2022 West Penn Golf Association Girls' Match Play Invitational at Latrobe Country Club.
Just like the 2021 match play event at Hannastown Golf Club, Marissa Malosh and Lihini Ranaweera played in the final group on the second day of the event. And after the last putt had dropped it was Ranaweera who won 2-up, thanks to birdies on the 13th and 14th holes.
Fast forward to 2022. There they were the same two girls in the finals on a stormy day at Arnold Palmer's Latrobe CC. The morning semifinals went off without a weather hitch and the girls went off in the finals, getting to second green before the weather warning siren sounded. The boys were just about ready to go to the first tee when that siren sounded.