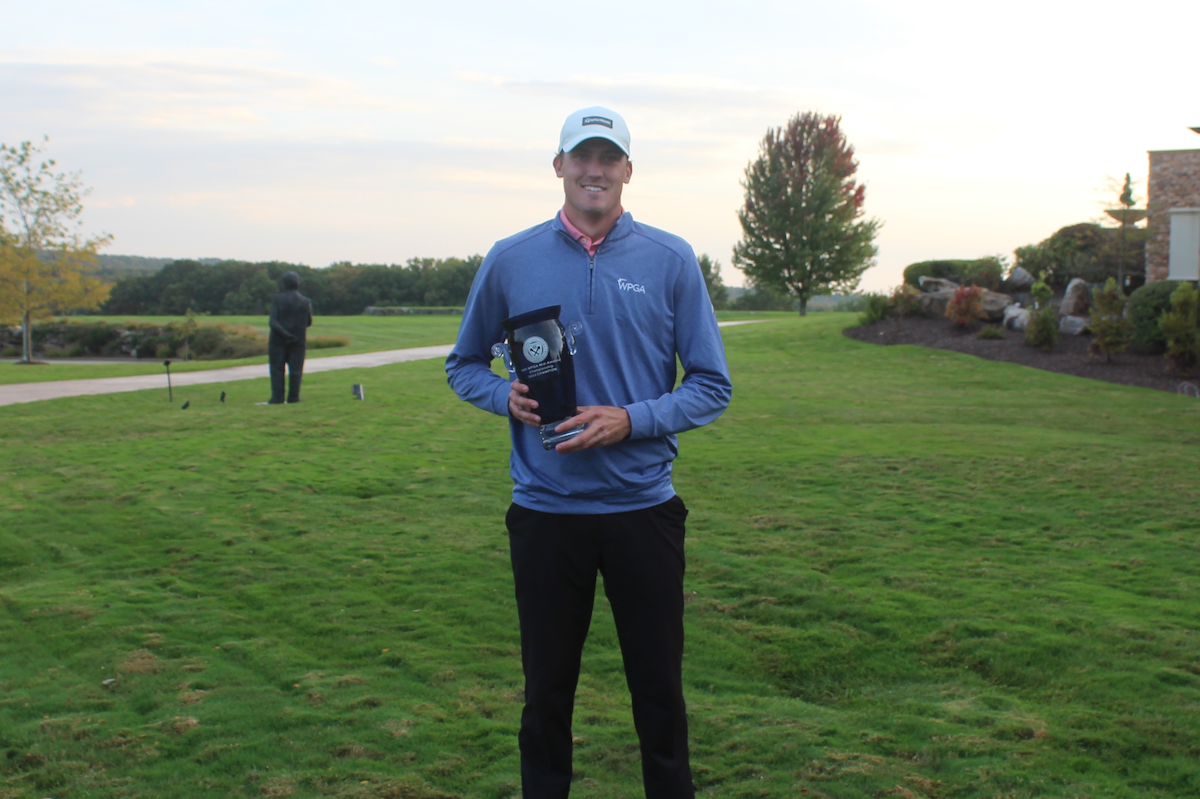 Austin Lemieux at Nemacolin Woodlands Resort after winning the 38th WPGA Mid-Amateur Championship
Lemieux wins 38th Mid-Amateur Championship
September 27, 2023
By Mike Dudurich
---
It was going to happen, that's been obvious for some time now.
The young man had a lot of things going for him. He is 6-4, quite athletic, can hit the golf ball a mile and has one more thing. He's the son of Mario Lemieux, one of the all-time athletes not only in Pittsburgh but throughout the world of hockey, and some of those genes have made their way into the young man, Austin Lemieux.
At the 38th West Penn Golf Association Mid-Amateur Championship at Nemacolin Woodlands on Wednesday, Lemieux won his first big tournament.