---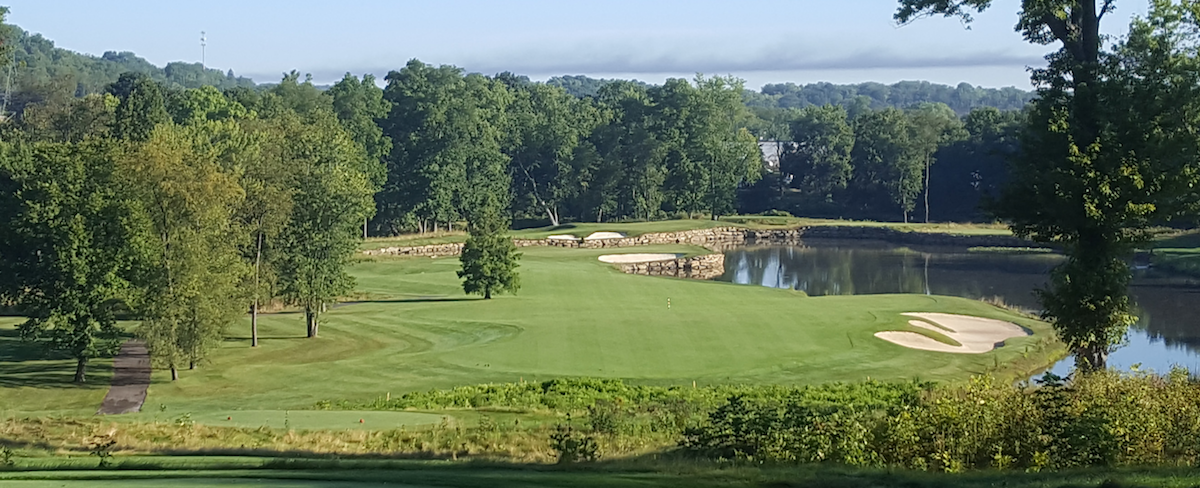 The 4th hole at Olde Stonewall Golf Club.
Mission: To review and implement programs beneficial to Member Clubs and overall Association welfare, exclusive of Championship and Handicapping. Programs shall include but not be limited to: awards, Casual Golf Days; Club Rep Day and Annual Meeting; Club Rep Program; communications; Inter-Club competitions; Member Club relations, recruitment, retention and internal growth; outreach programs such as golf shows; publications including WPGA Directory, promotional materials and Operations Studies; seminars and workshops; and sponsor development.
WPGA Play Days Schedule - More Information • Register
The WPGA Mission is to promote the interests and the true spirit of the game of golf throughout Western Pennsylvania; to lend assistance to the United States Golf Association®; to encourage a spirit of cooperation among golf clubs; to promote the interchange of information among Member Clubs; to administer the WPGA Scholarship Fund; to conduct tournaments; to cooperate with other golf organizations; and to coordinate and/or regulate the USGA Handicap System™ within the area.
What services does the WPGA offer?
In addition to providing handicap services for our Member Clubs through Golf Handicap & Information Network (GHIN Service®) and conducting competitions, the WPGA provides its membership with many services. These include seminars, publications, meetings and phone support, in specific, and general informational services.
Three types of clubs may join the Association.
• Type 1 Golf Club
• Type 2 Golf Club
• Type 3 Golf Club

Please see the Definition of a Golf Club from the USGA Handicap System Manual.
The Association's Club Representative Program has a member of the club who serves as a liaison between the the club and the WPGA. Club Reps are the Association's conduits to the membership and club leadership to help us ensure that we provide the best service possible.
The WPGA conducts periodic seminars each year covering topics of Club Leadership, Handicapping & Course Rating, Agronomy, Tournament Administration and the Rules of Golf. These seminars are conducted on a regional basis and can also be arranged, and specifically tailored to, our Member Clubs upon request.
We also host a Club Representative Day in the spring and our Annual Meeting in the fall year. WPGA Member Clubs are urged to send delegations for short informational meetings, enjoyable golf and dinner.
Communications are very important to us. Among our publications are the Member Club Director and USGA Course Rating and Slope Rating® Listing. Also published are the Club Operations and Green Studies that are the result of surveys completed by staffs at our Member Clubs. These surveys are continually being refined and we are always looking for more information that could be of use to our Member Clubs.
Our organization is always just a phone call away for any questions regarding rules situations, committee structure, tournament management and administration or handicapping.
We are committed to being a full-service golf association and we want to respond to the needs of our membership. We want our contributions to include providing a forum for clubs to meet, exchange ideas and become better acquainted.
For more information regarding membership in the WPGA please contact the Association office by phone or email.