Junior Golf - What's the Next Step?
---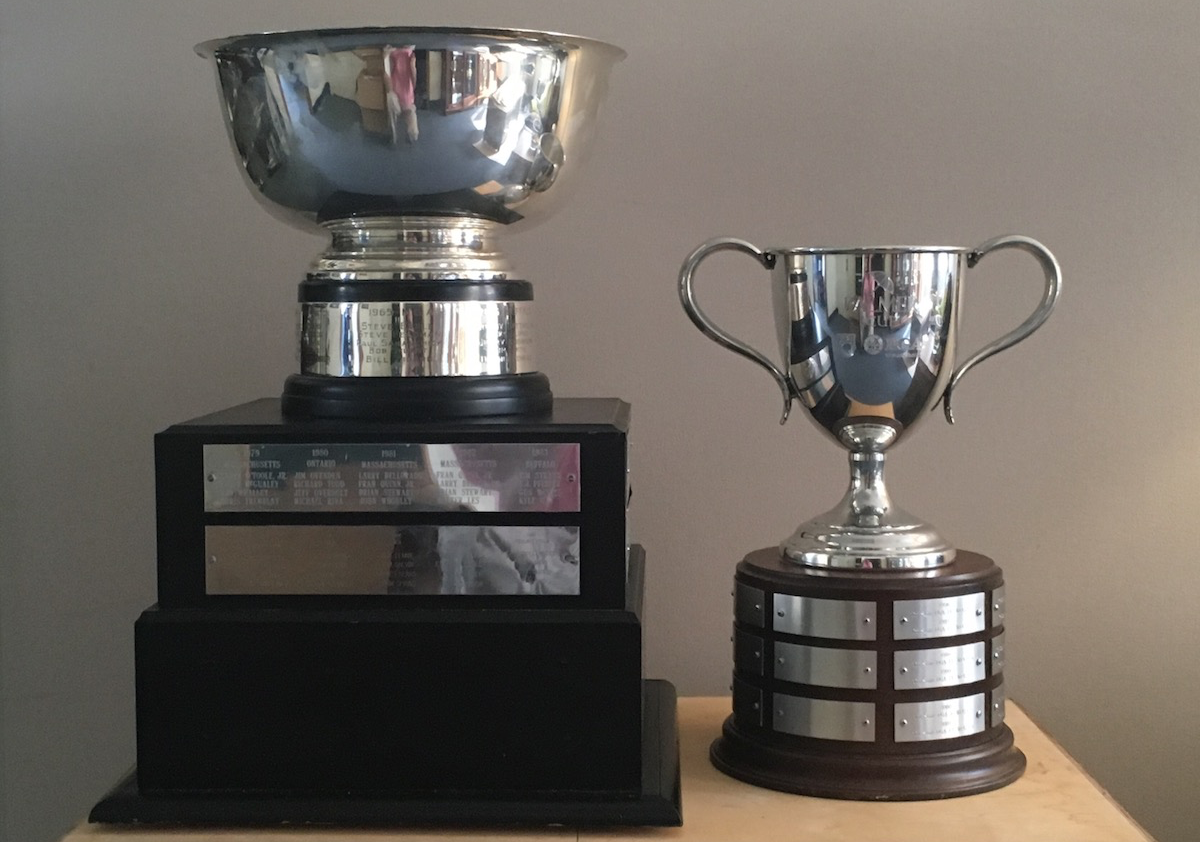 The Williamson Cup with the Palmer Cup in the WPGA office. 2017 was the first year Team WPGA won both.
One of the initiatives of the WPGA Junior Committee is to provide information pertinent to junior golfers who aspire to compete at the collegiate level. The WPGA has assembled resources to aid juniors and their parents in their quest to choose the school that is right for them and the necessary steps to take along the way.
The WPGA recommends that junior players whose goal is to obtain an athletic scholarship to play golf in college should take the time to carefully review the rules set by the National Collegiate Athletic Association (NCAA) for potential athletes and the Rules of Amateur Status set by the United States Golf Association (USGA). Players should find a balance of local, state and national competitions to compete in to build their playing resume. It is recommended that all juniors play in the West Penn Junior Championship, Pennsylvania Junior Championship, and attempt to qualify for the U.S. Junior Amateur and U.S. Amateur Championships.
The WPGA is not affiliated with the NCAA, colleges, or universities in any way. Please do not contact the WPGA with questions regarding college recruiting.
Junior Golf Resources